Vermouth & Spirits of Italian Heritage
Del Professore is a collection of traditional Vermouth di Torino G.I. and gins crafted in Italy. Inspired by legendary American mixologist Jerry 'the Professor' Thomas, it was created by Leonardo Leuci and a group of bartenders to reintroduce the world to the beauty of vermouth and traditional gins. It's a love-letter to the centuries-old craft of production, with a modern mixologist's twist.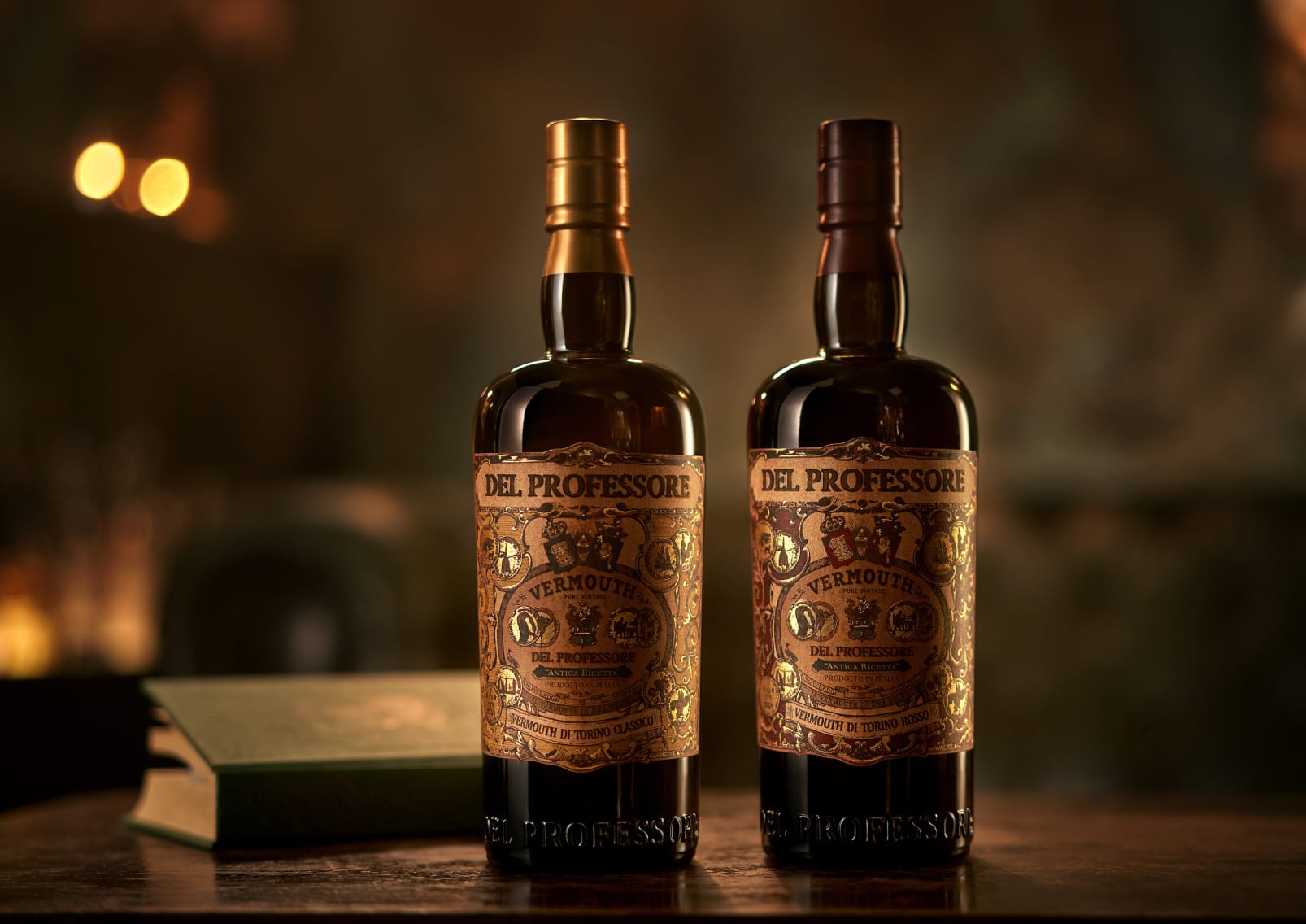 Vermouth
Using natural ingredients, Del Professore vermouths have a harmonious balance of flavours and unmistakable aromas. They are made with a base of 100% Italian wines, and respects time-honoured recipe styles for a drinking experience that evolves with every sip.
Discover our vermouth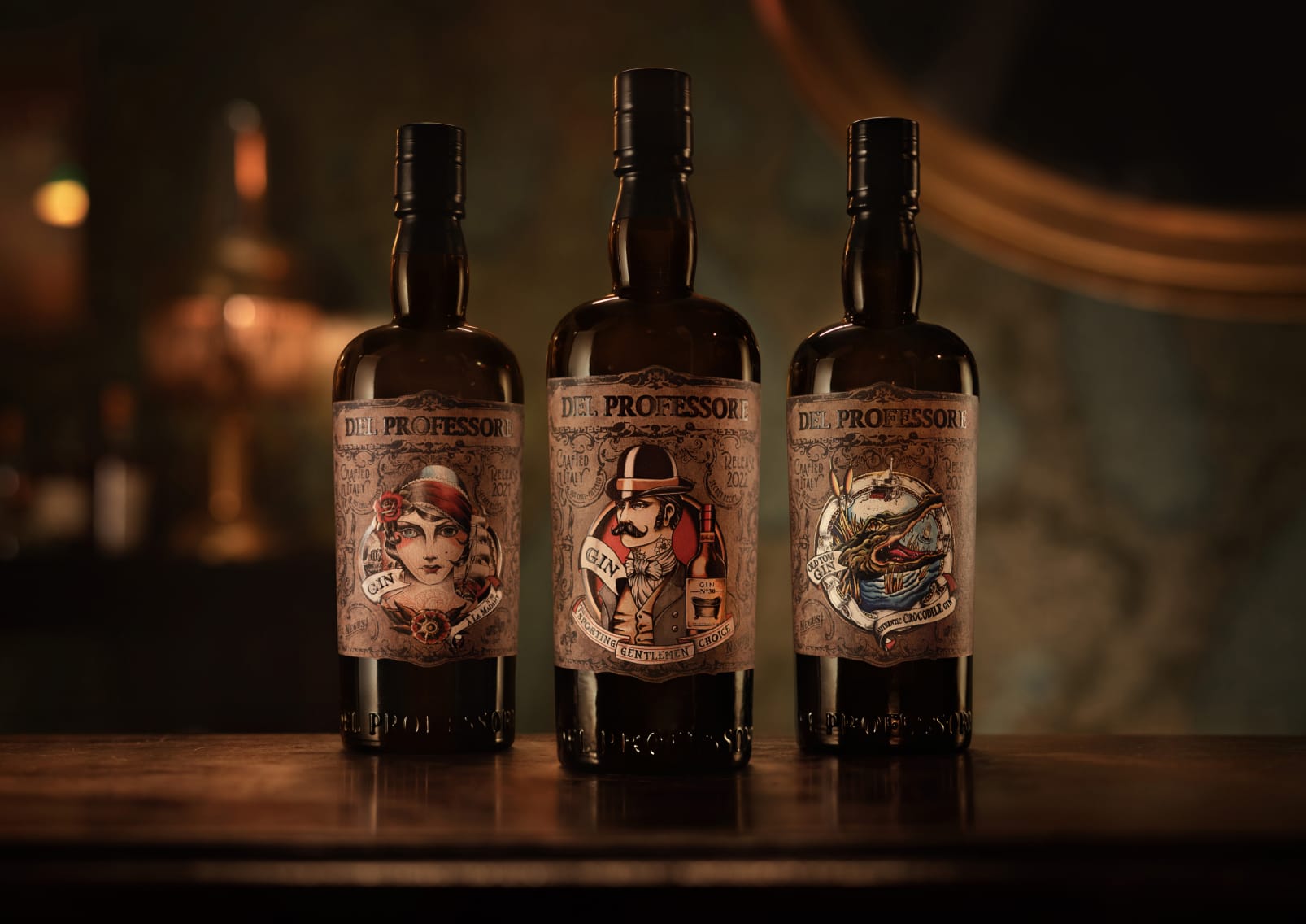 Del Professore Gin
Carefully crafted in Italy from a secret blend of herbs and spices, Del Professore gin is a nod to the amber-hued homebrews of the Prohibition Era. A combination of distillation and infusion processes give them their unique aromatic and flavour characteristics. While they all share a golden tint, each has a truly distinctive taste.
Discover our gin
Our heritage
Ours is a story of authenticity, relentless pride in our heritage and care for our craft. Del Professore is a product of passion; rooted in Italy's soil and its soul. By interpreting traditional ingredients in a contemporary way, we're heralding an exciting new era. The noble art of Italian spirit making is once again centre stage.
Discover our heritage