Every bottle tells a story
Carefully crafted in Italy from a secret blend of herbs and spices, Del Professore gin is a nod to the amber-hued homebrews of the Prohibition Era. A combination of distillation and infusion processes give them their unique aromatic and flavour characteristics. While they all share a golden tint, each has a truly distinctive taste.
Each of the Del Professore gin bottles tell the tale of Jerry 'the Professor' Thomas. They depict key moments in his life and sit together proudly as a collection.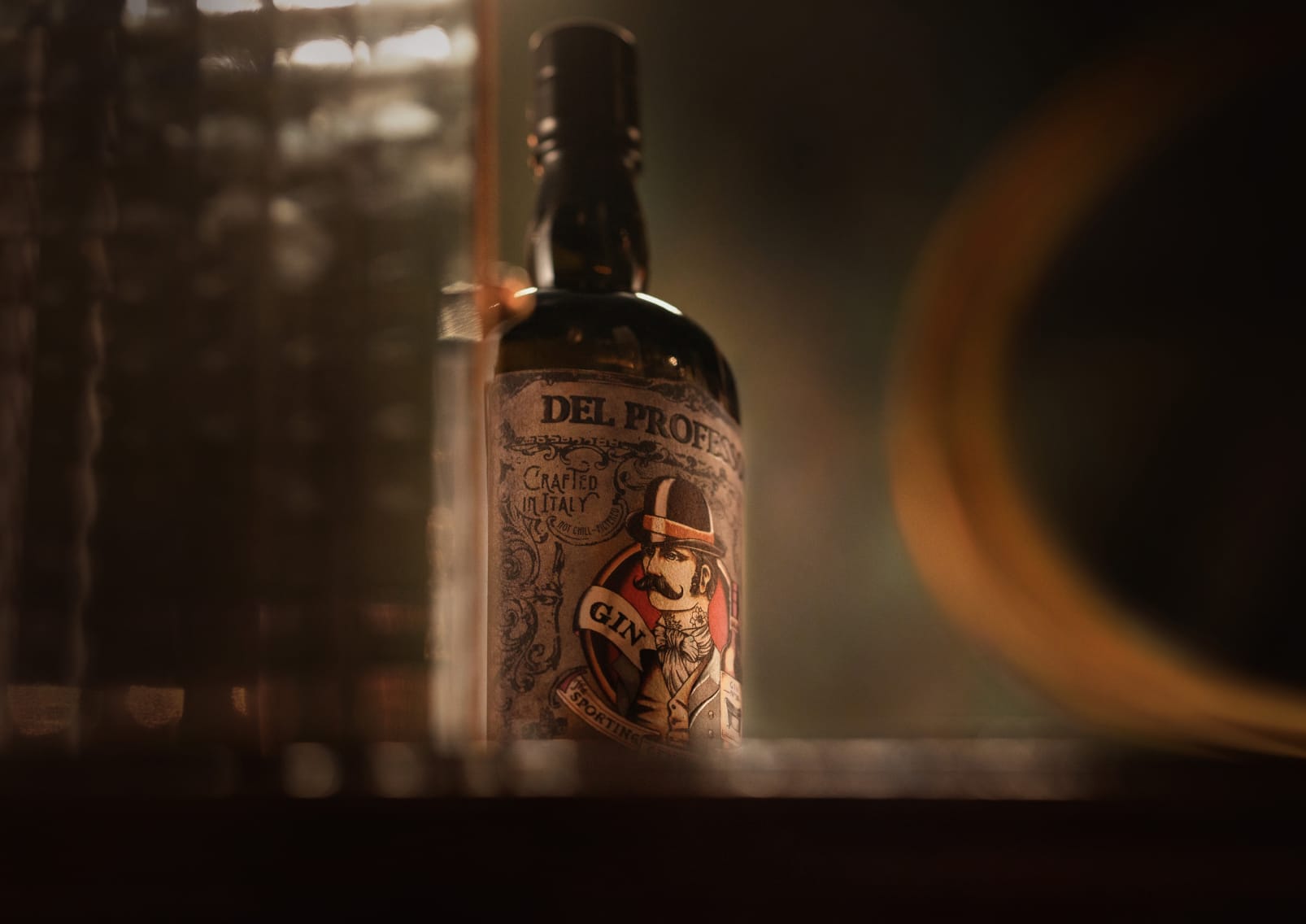 Gin Monsieur
Perfect for the true gin connoisseur.
Gin Monsieur is Del Professore's first gin. Born of ancient herbal knowledge, extensive balance research, and a dash of creativity. A blend of spices and herbs are melted into premium spirit resulting in lively floral and balsamic notes. Ingredients including juniper, lavender, orange and chamomile make it powerful yet soft. A multi-faceted gin experience to savour.
Discover Gin Monsieur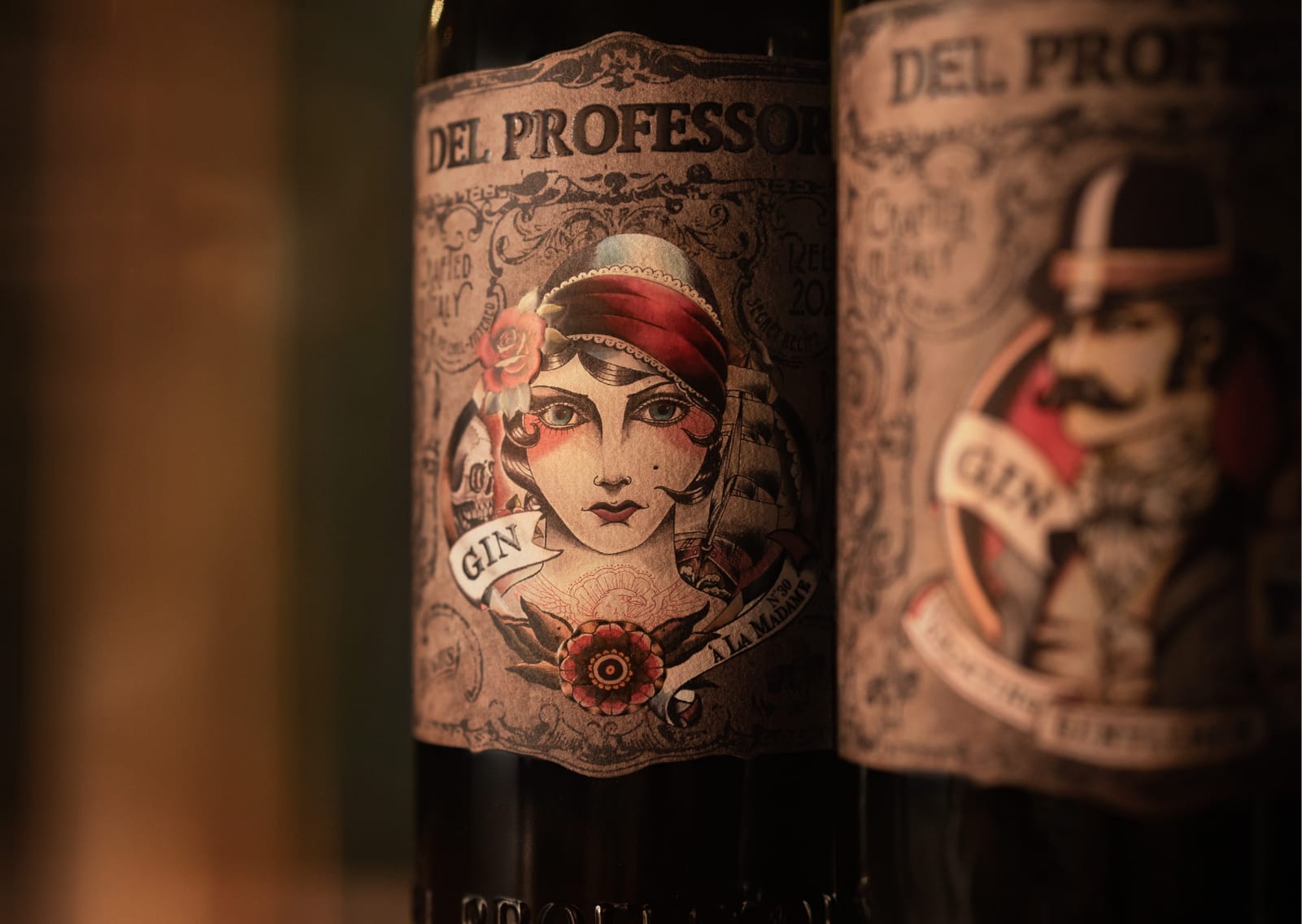 Gin à La Madame
The spirit of Italian tradition.
Gin À La Madame is an unexpected experience. Although fresh and surprisingly intense at first, its floral and herbal aromas gradually soften its strength. A blend including juniper, lemon, e, tansy, zedoria, and cassia rouse warmth on the palate, with a charmingly resiny, finer finish.
Discover Gin à La Madame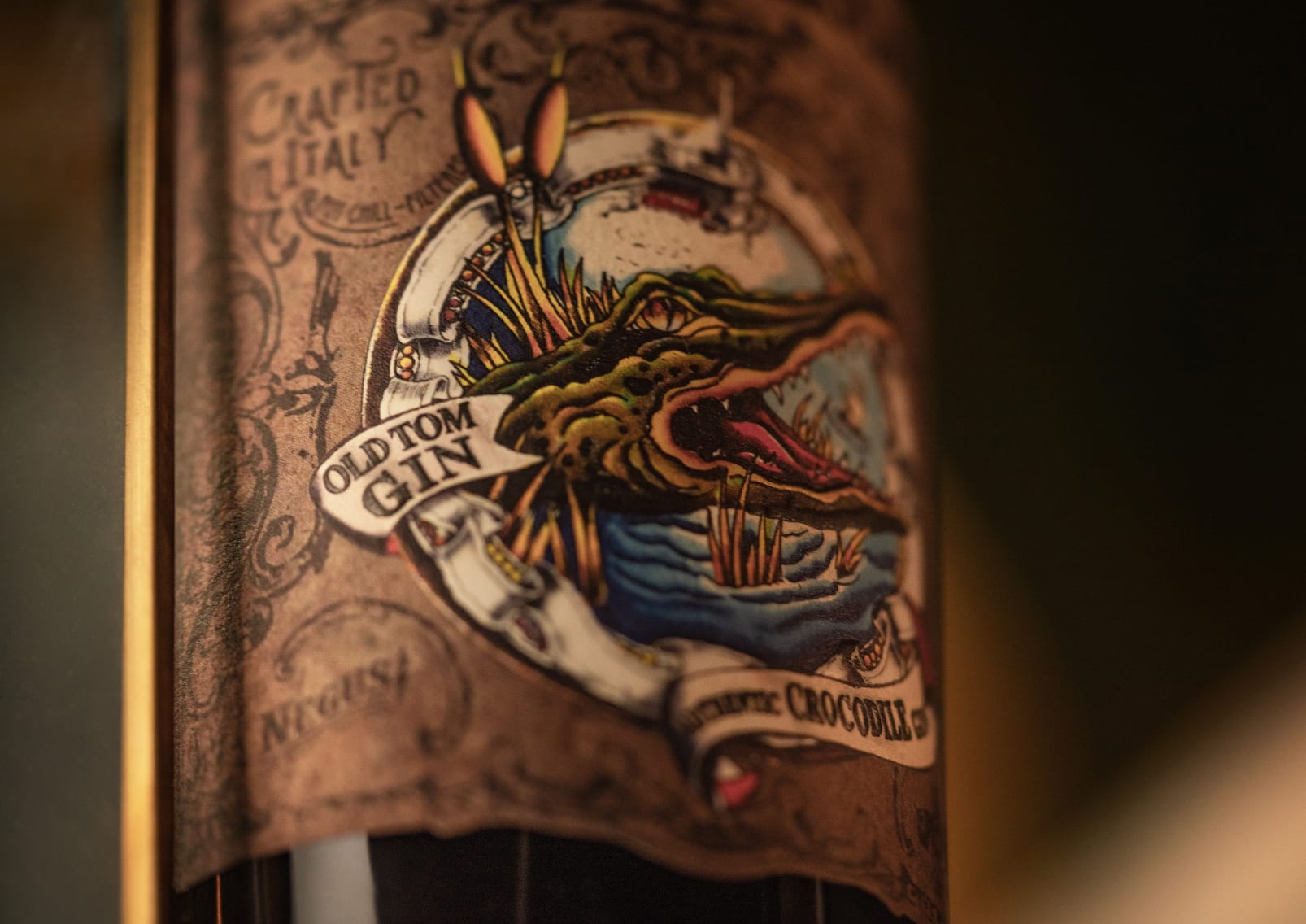 Old Tom Gin Crocodile
A orthright, and full gin.
Old Tom Gin Crocodile is the newest addition to the Del Professore gin collection. It packs a punch with strong juniper and citrus aromas, hints of coriander, elderflower and Jamaican allspice. Carefully balanced by softer notes of vanilla and other exotic spices. This is a gin to get to know slowly and surely.
Discover Old Tom Gin Crocodile