How to make an Improved Pink Gin cocktail
This classic gin cocktail is a simple and superb way of showcasing the fresh and forthright flavours of Old Tom Crocodile.
Improved Pink Gin cocktail Ingredients
6cl of Old Tom Gin Crocodile
1cl sugar syrup
4 dashes Angostura Bitters
Stir and strain
Garnish with lemon zest
Glass:
A Coupette glass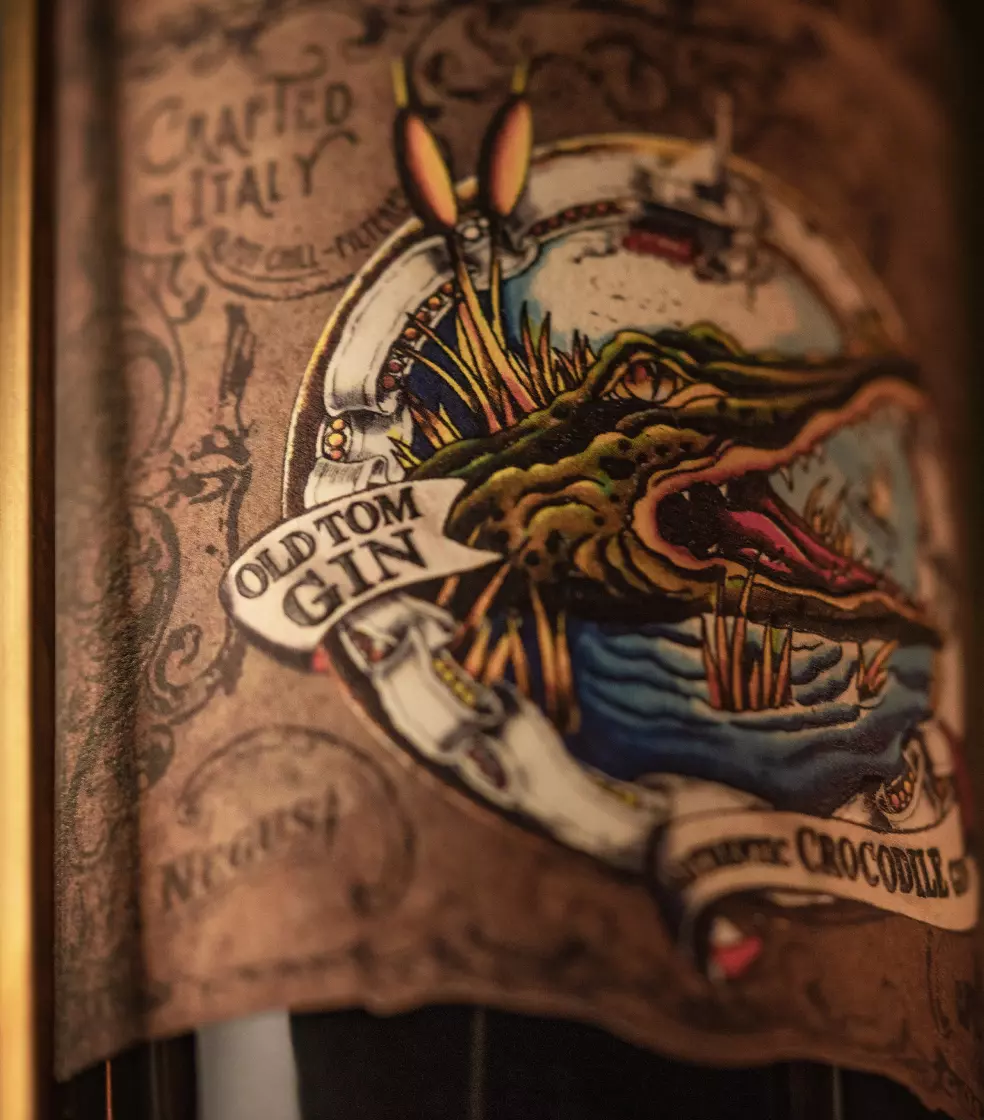 When's best to drink Improved Pink Gin?
Enjoy the Improved Pink Gin Cocktail with friends after dinner. Remember to always enjoy it responsibly.
Discover other cocktails